Fengate wins International TOBY for 2265-2275 Upper Middle Road East
Canadian commercial real estate continues to thrive on the international stage. Fengate is proud to announce that 2265-2275 Upper Middle Road East in Oakville won The Outstanding Building of the Year (TOBY®) International Award in the Suburban Office Park Mid-Rise category at the International Building Owners and Managers Association (BOMA) awards gala held last month in Kansas City, Missouri. Fengate manages 2265-2275 Upper Middle Road East as part of its commercial real estate strategy on behalf of its investors, including the LiUNA Pension Fund of Central and Eastern Canada.
TOBY® is the most prestigious and comprehensive program of its kind in the commercial real estate industry recognizing quality in commercial real estate buildings and rewarding excellence in building management. Properties are evaluated based on overall excellence for community impact, emergency preparedness, sustainability, health and wellness and additional performance metrics.
Congratulations to all the winners!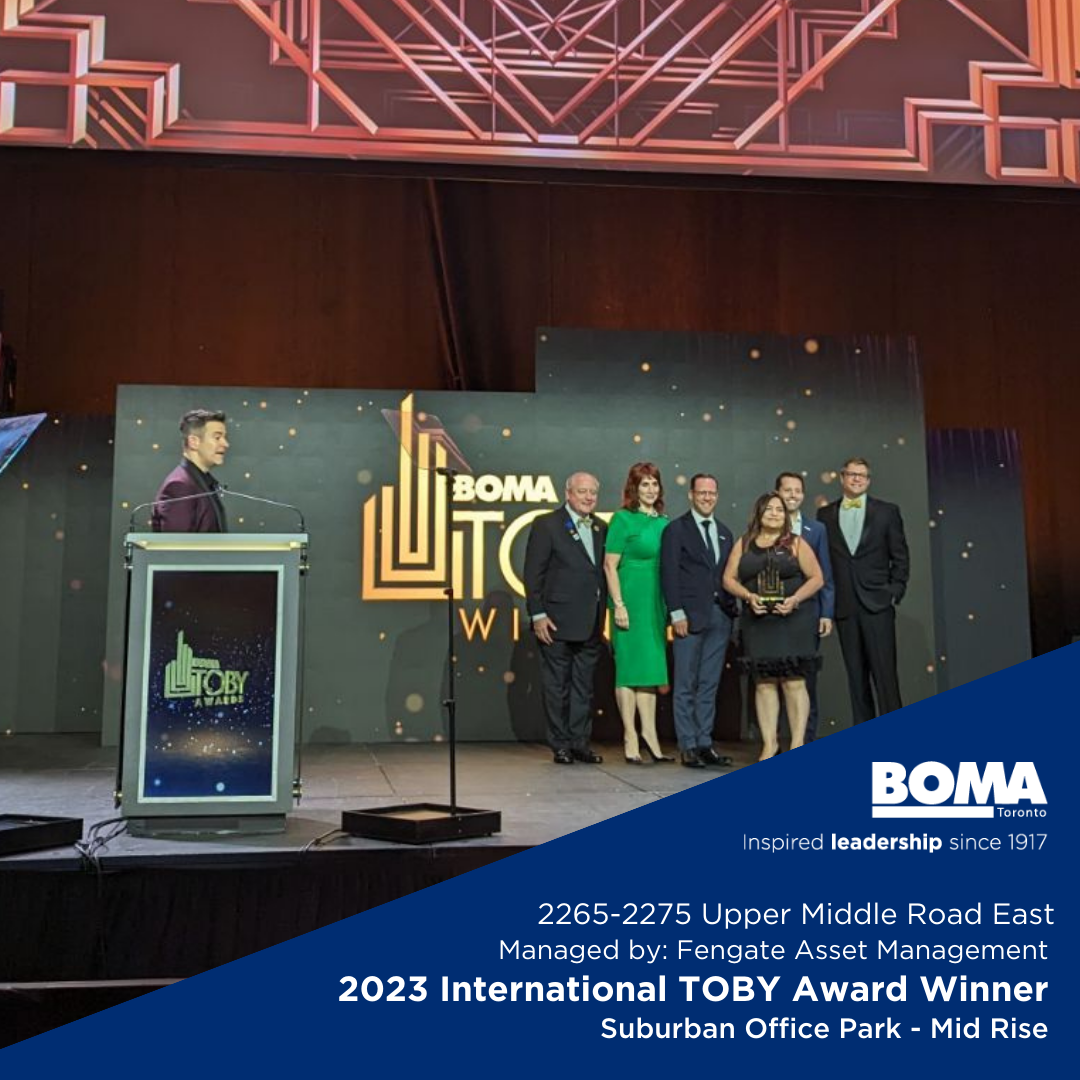 Related Posts