Fengate is founded by Louis Serafini Sr. as a real estate company in Hamilton, Ontario
Louis Serafini Sr. establishes affordable housing division, developing over $150M of affordable housing units.
Louis Serafini Sr. makes the decision to focus business in Oakville.
Fengate launches Northgate Properties Inc., a real estate fund established on behalf of a group of high-net worth investors.
Fengate appoints Lou Serafini Jr. as President and CEO.
LPF Realty Inc. launches.
Fengate establishes the LPF Infrastructure Fund LP, the firm's first infrastructure fund.
Fengate head office moves from Hamilton to Burlington.
Fengate establishes OE Infrastructure Fund LP.
The Fengate Community Foundation is founded in support of numerous charitable organizations, now a $2+ million grant.
TCPP Infrastructure Fund LP and Fengate Greenfield Infrastructure Fund LP close.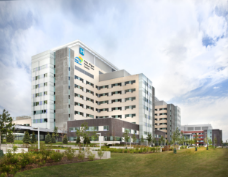 Toronto Electrical Workers Infrastructure Fund and Pacific Gateway Infrastructure Fund close.
Fengate head office moves from Burlington to Oakville.
Fengate Toronto office moves from Yonge Street to TD Centre at King and Bay.
Fengate Private Equity is launched.
Fengate exceeds fundraising target and closes Core Infrastructure Fund III with $1.1 billion in capital commitments.
OE Development Fund closes, expanding Fengate Real Estate investor base.
Fengate Toronto office expands to larger suite in TD Centre.
Fengate Infrastructure Yield Fund launches.
The Firm launches its ESG committee and EBID (equity, belonging, inclusion and diversity) Think Tank.
Fengate becomes signatory for ILPA Diversity in Action initiative.
Fengate opens office in United States located in Houston, Texas.
Fully deploys Fengate Core Infrastructure Fund III.
Fengate Real Estate reorganizes its portfolio with the launch of the LPF Land Fund, LPF Development Fund III, and Commercial Income Fund.
Establishes partnership with The Gord Downie and Chanie Wenjack Fund and unveils Toronto Legacy Space.
Fengate Real Estate strategically expands its portfolio with the creation of the Multifamily Income Fund.
Fengate launches LPF Ventures Fund.